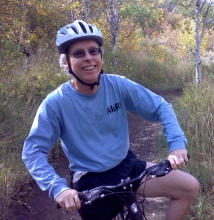 James F. Sallis, PhD is Distinguished Professor of Family and Preventive Medicine at the University of California, San Diego and Director of Active Living Research. His primary research interests are promoting physical activity and understanding policy and environmental influences on physical activity, nutrition, and obesity. He has made contributions in the areas of measurement, correlates of physical activity, intervention, and advocacy. His health improvement programs have been studied and used in health care settings, schools, universities, and companies. He is an author of over 500 scientific publications, co-author of several books, on the editorial boards of several journals, and one of the world's most cited authors in the social sciences.
Dr. Sallis has received awards for his science from the American College of Sports Medicine, Society of Behavioral Medicine, and American Psychological Association Division of Health Psychology. He received a lifetime achievement award from the President's Council on Fitness, Sports, and Nutrition. His current focus is using research to inform policy and environmental changes that will increase physical activity and reduce childhood obesity. He is a frequent consultant to universities, health organizations, and corporations worldwide. Dr. Sallis frequently appears in major media outlets, and Time Magazine identified him as an "obesity warrior".  Visit Dr. Sallis' Web site at http://sallis.ucsd.edu.
Why is physical activity important to me?
Physical activity serves several important functions for me.  Sometimes, a run is a good way to catch up with a friend.  Sometimes, a run or walk or bike ride while listening to music is my favorite stress reducer. Plus, being active means I avoid embarrassment because everyone asks physical activity researchers what you do to be active.